4
Details

Written by

Алишер

Category: Публикации
Hits: 238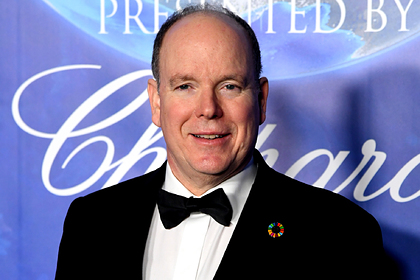 Prince Albert II of Monaco was cured of coronavirus. This is reported by RIA Novosti with reference to the communique of the Prince's Palace.
"The Prince has recovered and is feeling well," the report said. It is noted that the doctors allowed him to end his stay in quarantine, and he will soon return to his family.
It was announced on March 19 that albert II had contracted the coronavirus.
On the eve of March 30, it was also reported that Prince Charles, who had previously been diagnosed with a new type of coronavirus infection, was also cured and released from self-isolation.
In total, more than 810,000 people infected with the coronavirus have been identified in the world; 40,000 people have died, and 172,000 have been cured. An outbreak of COVID-19 pneumonia caused by a new type of coronavirus was first recorded in December 2019 in Wuhan, China.
Details

Written by

Алишер

Category: Публикации
Hits: 749
First Deputy Head of the International Secretariat of G-Global 
Murat Karimsakov 
General Adviser of the International "G-Global" Project, President of the 67th UN General Assembly (Serbia)
Vuk Eremic 
General Adviser of the International "G-Global" Project, Nobel Peace Prize Laureate (South Korea)
Rae Kwon Chung 
General Adviser of the International "G-Global" Project, President of the Russian Academy of Natural Sciences (Russia)
Oleg Kuznetsov
General Adviser of the International "G-Global" Project, President of European Retail Academy (Germany)
Bernd Hallier 
General Adviser of the International "G-Global" Project, Chairman of Chapterhouse Capital LLP (Great Britain)
Waheed Qaiser
General Adviser of the International "G-Global" Project, Rector of the Institute of Economics and Management ECOMEN (Estonia)
Hanon Barabaner
General Adviser of the International "G-Global" Project, High Commissioner for International Cooperation of the Eurasian Economic Cooperation Organization - Deputy Secretary General of the EECO (Benin)
Gabriel Kotchofa
General Adviser of the International "G-Global" Project, Academician of the Academy of Sciences of the Republic of Tajikistan (Tajikistan)
Nuriddin Kayumov
General Advisor to the International "G-Global" Project  on the implementation of innovations in the healthcare sector
Nurlan Khamzabayev